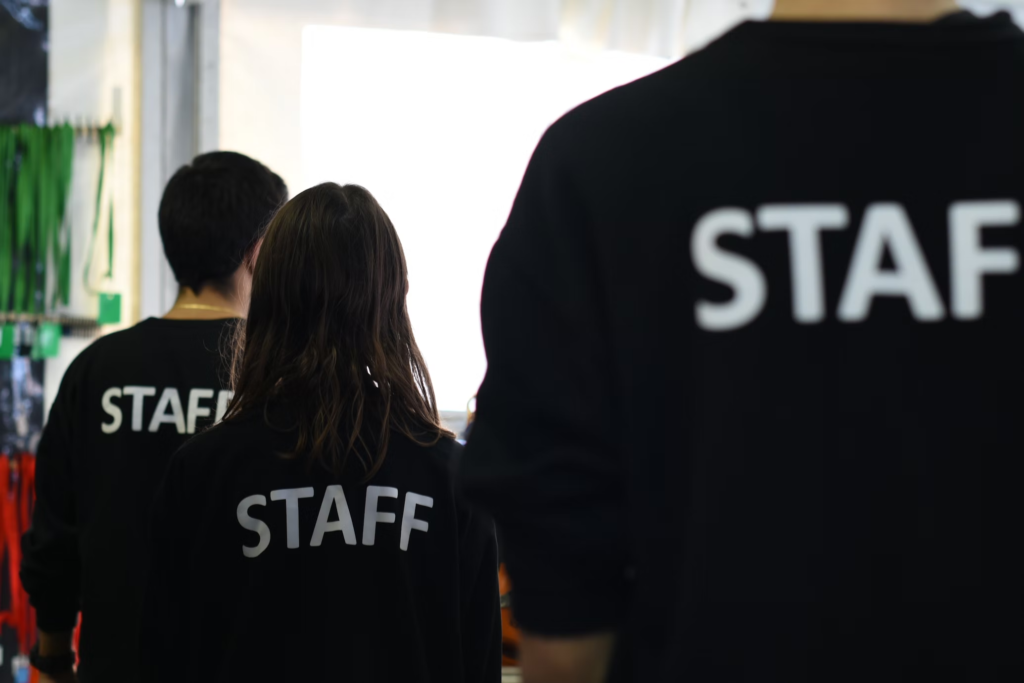 If you're in the business of selling, then you've probably come across the term sales staffing agency before. These agencies handle everything from hiring to training and managing your sales team for a particular period. They do this by providing companies with experienced people passionate about sales who can work well together as a team.
According to statistics, the staffing industry provided 16 million jobs before and 13.5 million jobs during the pandemic. But how do you know which agency is best suited for your needs? That's where this article comes in. We'll give you some tips that will help narrow your search so that you can find an agency that works perfectly with your company's needs and budget.
Narrow Down Your Search
It would help if you considered your needs to find the right sales staffing agency for your business. Think about what kind of opportunities you want to offer and how you want them fulfilled. For example, if you're looking for a sales rep that can grow with your company over time, then it's essential to consider whether or not this is something that would be beneficial for both parties.
You may also want an agency that specializes in providing one type of position rather than offering multiple services under one roof. It's especially important if there are concerns about overlapping responsibilities between departments or other potential communication issues between employees who do similar jobs but aren't part of the same team structure.
Look for Industry-Specific Agencies
If you are looking for a sales staffing agency, it is essential to consider your industry. Sales agencies that specialize in a specific industry will be able to provide you with candidates that have the right skills and experience. For example, if you are an advertising company, an agency that specializes in marketing will be able to provide you with candidates who understand the market and its nuances better than those who don't specialize.
Also, consider whether or not there is an association or body within your industry where members share information about trends and opportunities. You may also want to look at how long they have been operating and their track record when matching people up with jobs within their companies' organizations.
Consider the Cost
When it comes to choosing the right sales staffing agency, there are several things you need to consider. You must have a clear idea of the cost involved in hiring an agency and the benefits it can provide for your business. While making this decision, remember that spending money and getting quality service is better than choosing a cheap option but receiving poor results.
The price range of different agencies varies as per their size and clientele base. The bigger ones charge higher fees than the smaller ones because they offer better services at lower costs. So before selecting any agency, compare their rates with those of other companies providing similar services. It will help you choose one that offers good value for money while providing top-notch service at affordable prices.
Enquire About the Process the Agency Follows
As a business owner, you want to ensure that your chosen agency will provide the best candidates for your sales team. You also need to ensure that they are transparent about their process and how they will find those candidates. You should ask them to explain how they would find the right kind of people for your business, including what training programs they offer and if there are any additional fees involved in hiring from their database.
They should also provide details on their vetting process so that you know precisely what vetting process each candidate goes through before being considered for employment at your company. Some agencies have a rigorous interview process, while others might ask simple questions like: "why do you want this job?" The more information an agency gives upfront, the better your idea of whether or not it's suitable for your business needs.
Check for Agencies with Good Communications Skills
According to a report, more than 33% of employees feel that communication has been challenging in the last year. The best way to gauge an agency's communication skills is to speak with them directly. While you might be nervous about this, it is the only way to get a feel of how well the agency will communicate with your staff and clients.
If their employees are friendly and responsive over the phone, they will likely have good communication skills. If their employees sound frustrated or annoyed when answering questions, this could signify poor communication skills.
Ask yourself if they would answer your calls quickly and politely every time or if they would leave messages that were never returned. If so, this may not be an agency that can effectively serve your business needs.
An agency that doesn't have good communication skills will also lose out on potentially suitable candidates. Per a report, rejected candidates who don't receive employer feedback are twice as likely not to apply again. It could be a lost opportunity if the candidate was not a right fit for the current vacancy but would fit perfectly in any future role that opens up.
Check for References and Reviews
To get a good idea of the quality of service, ask for references from existing clients. Find out whether they were satisfied or not with the service they received, and take note of any specific pros and cons that come up.
Check the agency's website, social media pages, and Glassdoor page (if there is one) for reviews from existing clients. Be wary of agencies who don't provide any reviews on their websites. This may indicate that they are unprofessional or don't have enough experience in sales staffing to provide excellent customer care.
Conclusion
We hope this article has given you some ideas about finding a great sales staffing agency for your business. We want to emphasize that the process can be a little time-consuming, so it's important not to rush into anything and take your time when selecting an agency. It is especially true if you have never worked with an outsourced sales force before. It might take some trial and error before you find an agency that fits all of your needs.