How To Dry Oranges For Decoration- Useful Tips & Tricks
As we know, the Christmas festival is coming in December, and many people are excited about this season to celebrate. Today I'm going to show you how to dry oranges for decoration quickly. When the Christmas festival came, all the family gathered in, crackling fires, festive fragrances, music, food, and sparkling warm lights, which made beautiful memories. However, it all starts with the ability to smell — nothing kicks off Christmas like the fragrance of oranges overwhelming your home!
In this article, we will share the procedures to dry oranges for the Christmas festival.
Tips on How to dry oranges for decoration?
There are many tips to explain how to dry oranges for Christmas. Do you know that drying oranges always provide you with a fresh and festive mood? However, it is so simple to do, and the house smells amazing when you'll apply it!
Moreover, you can bring inexpensive orange bags to the market that are usually available at the end of the day. Just grab them, then slice them properly into 1 to 2 cm slices. After that, dry them patly, then bake them for around three hours at 120°C.
It's necessary to rotate them every half hour and to place them on a metal cooling rack over a baking tray. Therefore, air can flow easily around them, and they don't burn or cling. Whereas you can hang some in the kitchen, it provides a delicious orange fragrance. The best idea is to simply tie onto attractive ribbons, and you also arrange them into a basket with pine cones, walnuts, and cinnamon sticks which you can place in front of the woodstove to give the sitting area a Christmas fragrance.dr
What Can You Do With Dried Orange Slices?
People have prepared a lot of them for the celebration of Christmas. However, you can use them as cake decorations, Christmas tree decorations, and even as a culinary surprise that is attached to gifts to go along with the gift tag. You may create a big bunch and save them for last-minute decorations because they last for years.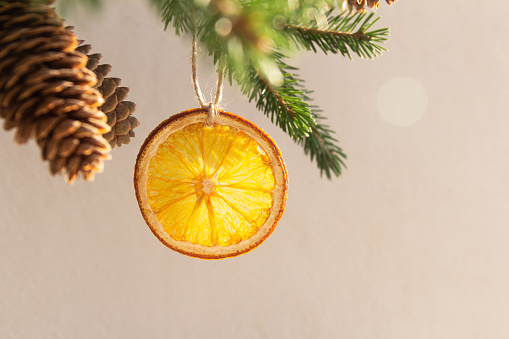 Moreover, you will put into making a last-minute Christmas cake or cupcakes. Dried oranges are usually attractive, so they're a quick decoration that everyone will enjoy.
How To Store Dried Oranges
It's simple to store them, and if you do it properly, they'll last for many years. Put these oranges in a box or bag in a cool place once you've finished making them. Moreover, if you have some extra time, you can store them in a box with greaseproof paper, but after they've dried, they will be OkWhat To Put In A Bowl For Decoration
How Big Is A Queen Size Air Mattress: A Complete Guide