The selection of qualified employees is one of the main points for any company, increasing the company's productivity and income. Therefore, many companies in this matter turn to the professional help of staffing agencies. But are there any benefits of using a staffing agency to find a job? You can see jobs in various newspapers and social forums. So, should you apply directly?
From a job seeker's point of view, agency fees are an additional cost to their salary, which will weaken their position among peers. But in reality, there are many benefits of using a staffing agency to find a job. For example, a recruiter can receive a one-time reward of your annual salary if he represents you. But you won't pay them a cent – that's the fee they charge the hiring company. At a minimum, this money comes from a completely separate corporate budget than employee salaries.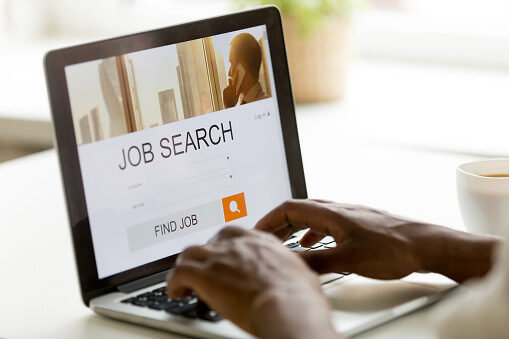 What Are The Benefits Of Using A Staffing Agency To Find A Job?
Let's discuss some other benefits of using a staffing agency to find a job in detail:
Personal links with the companies
The staffing agencies have an extensive database of companies and use numerous specialized media and internet resources. The staffing agencies maintain personal relationships with the companies they represent. If you are applying through a recruiter, you can contact them and expect them to contact the company to review your resume/CV. On the other hand, if you apply through the company's career page, your application may be canceled and will never be reviewed or reviewed at all.
Industry Knowledge
Recruiters know and provide detailed information about the company, such as company culture, team details, how social the company is, etc. You will not get this kind of information from reading the company's web page. This information can help you determine if the company is right for you, which you might not have received through a regular application.
Of course, if you are working with a staffing agency that does not have this information or does not provide these services, then be sure to turn them off and go to the career page—no problem with that.
Selection Of Suitable Candidates
Recruiters every day invite a vast number of applicants for an interview at a staffing agency, whose profiles are entered into the staffing agency's database. Thus, a personnel reserve is formed from applicants whose candidacies were evaluated personally by employees of the staffing agency. The specialists of the staffing agency select those that will be most effective for the company. Therefore, if you are an expert in your field, the chances of your selections are very high.
Often, job seekers are not suitable for the employer, not because he/she is a bad employee, but because his experience is not enough for a particular job. Still, in another position, he can become an excellent employee. On the other hand, the proposed vacancy may not be very interesting for the applicant.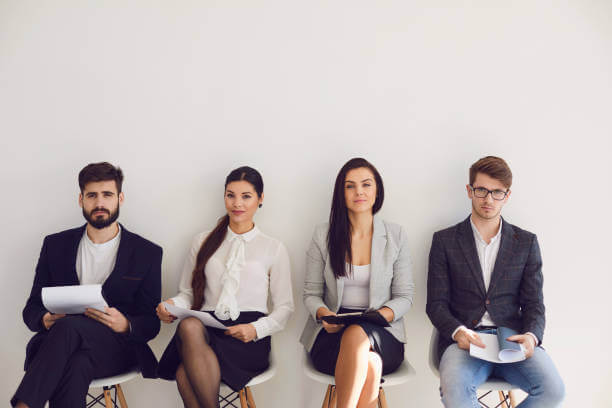 A staffing agency, having a talent pool and many orders, can promptly offer the employer verified candidates and the applicant.
Competitive Selection but Effective Results
The staffing agency carries out the selection of candidates, which consists of several stages. Initially, the selection is carried out at the stage of telephone interviewing. Then the selected candidates undergo a face-to-face interview at a staffing agency. At this stage, the focus is on the following things:
the psychological and business qualities
professional experience and skills
psychological and professional testing
documents and letters of recommendation
and other additional information is requested
After that, the staffing company compares the results of face-to-face interviews and tests of candidates. Then, finally, they send the information about the most successful candidates with the necessary documents to the employer. As a result, not all possible candidates appear before the employer, but only those of them whose personal and business qualities are most consistent with the employer's requirements.
The staffing agency acts as a kind of filter. It allows the employer to significantly save time on screening out unsuitable candidates and collecting information about candidates. In this way, you face less competition, and the chances of your selection are very high.
Confidentiality
The fifth number is confidentiality in our "benefits of using a staffing agency to find a job" list. A reliable staffing agency keeps the confidentiality of both the companies and the job seekers. They only provide your information to the most relevant companies.
In addition, the staffing agency publishes vacancies in specialized media and on Internet sites on its own behalf. Therefore, if the employer does not want to disclose information about the company, contacting a staffing agency is the best way to select personnel.
Save time
The staffing agency takes over the following things about each candidate for the employer:
collecting resumes
an initial selection of candidates through telephone or face-to-face interviews
processing questionnaires and tests
verifying information about candidates
processing information,
and compiling structured information material
As a result, when you find a job through a staffing agency, you don't repeat these steps again for each company, which saves a lot of time.
They forward your resumes to different companies and manage your interview. So now you don't need to buy different newspapers and surf the internet for job hunting. All these things are the responsibility of a staffing agency, and as a professional, they can do it faster than you.
Saving Money and Efforts
A staffing agency takes remuneration for its services only after a successful candidate has entered the job. Most of the time, the staffing agency sets a fixed cost for certain specialties and qualifications or calculates the fee depending on the annual salary of the selected candidate. And as we mentioned above, this employer will pay this fee. And instead of wasting a lot of months searching for a job or doing a low wages job, this investment is quite suitable for a job seeker.
Here you must know that the staffing agency doesn't charge a lot of amounts. Their charges include the costs of paying for the work of an employee who selects personnel, the costs of publishing vacancies in specialized media and the use of specialized Internet resources, the cost of maintaining meeting rooms, office equipment, paying for telephone services, paying for Internet traffic.
Various Job Opportunities
After completing a successful project, the staffing agencies suggest you to the other companies that need the same kind of services. And you don't need to repeat the same selection process again. So, this is an additional advantage that you can get with the staffing agency.
Furthermore, the staffing agency's recruiter assesses only the manager's working qualities; he does not need to choose a "friend" for himself. Instead, he selects a professional who will strictly meet the requirements of the customer.
FAQs
Is it wrong to get a job through a staffing agency?
NO! getting a job through a staffing agency is a wise step in today's competitive world. Now the employers are using this option, so you should be too. However, there are some downsides to using a staffing agency, but you can easily avoid them by selecting a reliable staffing agency to present you.
How much do staffing agencies charge?
Staffing agencies typically charge 20%-30% of the hired employee's annual salary depending on the demand for their skills. The more hard to fill role is, the higher you will pay.
Do staffing agencies guarantee a job?
Such agencies do not provide employment guarantees, so you will have to rely only on your own luck. Unfortunately, finding a job, especially at the very beginning of your career, can be long, exhausting, and even frustrating, especially if your applications are rejected repeatedly. This can happen for various reasons – due to a lack of experience or skills, a large competition, or mistakes when writing a resume or behavior during an interview.
Thus, we can conclude that a recruiting agency is just another tool that will help increase your chances, but not a panacea for all problems.
Are staffing agencies free for job seekers?
In most cases, the services of staffing agencies are free. It only takes time to analyze the offered vacancies and go to interviews. However, many agencies charge for writing resumes and other services.
How long does it take for a staffing agency to find a job for you?
There is no exact time. Some clients make their decisions immediately, while others may take some weeks. During this time, they check your qualification, experience, and other requirements related to your field. So, if you don't receive any updates after a few weeks, you should contact the agency.
Final Thoughts
One of the main "Benefits of Using a Staffing Agency to Find a Job" is that the employer pays the recruitment work. Therefore, the applicant can get acquainted with the available vacancies completely free of charge.
Before applying to a staffing agency, you may also consider preparing your own background check report. Among other requirements that they may need, a criminal record check is important in assuring the company that you're not hiding a shady past that could pose a risk to their organization.
Your profile is reviewed by the company's employees, after which you are offered a suitable job. A staffing agency takes your stress and provides you with the job you desire!
We recommend that you do not limit yourself to just one way of searching for possible vacancies.
The most effective job search will combine all possible options – from searching by phone to sending resumes through job sites and posting ads in local newspapers.
If you like the article, share your thoughts in the comment box. Also, visit our blog for more informative articles.
Also Read:
9 Best Supplier Relationship Management Examples