Feeling Brave? Get Adrenaline Rush at Skyline Luge Sentosa
Have you ever wondered about the rides that will give you a different thrilling experience that you have never felt before? Luge and Skyride at Skyline Luge Sentosa is the answer. Specifically located in Sentosa Island, Singapore, it was first opened on 26 August 2005 and is still a unique place to visit in terms of both thrilling and fun rides.
You can take your family on one of four thrilling tracks and ride the twists, turns, and tunnels of Skyline Luge from Imbiah Lookout to the beautiful coastline of Sentosa Island.
But before that, there are a few things you should know about this attraction.
Rides for All Ages
The Luge and Skyride are suitable for all ages. Not only that, as a newcomer, you and your family do not have to worry because you don't need any expertise to enjoy it. Moreover, The Luge bring and Skyride is best to enjoy alongside with your family.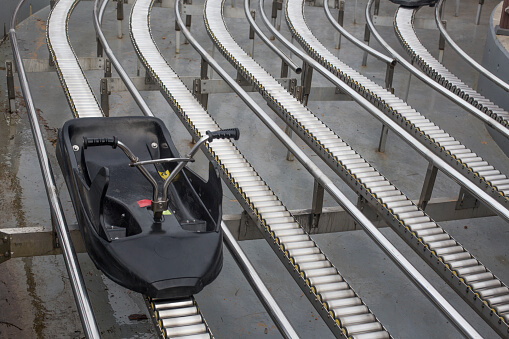 The Self-Driving Luge
Yap, The Luge a self-driving car system in which riders control the speed. How does it work? You can do that just by pushing a pair of handlebars back and forth. Remember, when you do that, it will ride goes downhill, and you can just rely on gravity to move. Just be careful, pack up your helmet and get ready to go down a steep hill on a 650-meter track from the Imbiah Lookout to Siloso Beach with its beautiful scenery.
The Skyride
The Skyride has similarities with a ski lift. But, it will give you the best feeling if you prefer to enjoy a relaxing rides journey. This 315 meters long Skyride and 4-seater chairlift will give you a bird's eye view of the Singapore Skyline and the South China Sea by the time you ride the Skyride.
When and Where The Enjoyment Happen
As I mentioned before, Skyline Luge Singapore is located in Sentosa Island, exactly on Siloso Beach Walk. Skyline Luge is open 5 days a week, Sunday, Monday, and Thursday from 11 am to 7.30 pm also Friday and Saturday from 11 am to 9.30 pm.
I think that's all you must know about these unique rides that you must enjoy in Singapore. Skyline Luge Singapore will wait for you and your family to come and feel the exciting experiences.
Prepare your itinerary, go book, and grab your tickets to Singapore with your beloved ones with exciting activities await from concerts to theme parks to tours and more in Traveloka Lifestyle SuperApp.
Prepare your holiday and enjoy every moment with yet a benefit for the payment by using a voucher and any method, whether from your debit or credit card. You can use all of them and what you prefer for payment.
The best part is you can enjoy your travel bookings with instant confirmation and no need to wait for your favorite vacation to Singapore with Traveloka Easy Access only on Traveloka Lifestyle SuperApp apps and website just by using the tip of your fingers.