Ordered something and received something else? Noticed a fake ad on Facebook? What will you do then? Of course, you will report it to Facebook. But What Happens When You Report a Seller on Facebook Marketplace? Will Facebook Marketplace will take any action against your report? In this article, you will find the answer to this question. So, keep reading…
Facebook Marketplace is undoubtedly a business success. It reached more than 1 billion monthly users this year. But sometimes, you notice fraudulent ads, fake accounts, purchasing scams, and violent crime. To cope with this issue, Facebook provides you with an option to report a seller. But do their solutions really work?
What Happens When You Report a Seller on Facebook Marketplace?
There are two different situations for reporting a fake seller's ad and reporting a product or service. So, let's discuss them in detail:
What does Facebook do when you report a seller's ad on Facebook?
Most of the time, nothing happens at all. The ad stays there, and Facebook doesn't even acknowledge your report. About a quarter of the time, something does happen, and that something is Facebook replies with a boilerplate response that they will review it, but they continue to show the ad, and nothing ever happens. Sometimes they do in fact, remove the ad, but that's less than 5% of the time.
Moving back to our question, what happens when you report an ad on Facebook?
The answer is probably nothing!
Now you might be asking why Facebook allows this to continue? Why are they letting their members be scammed like this? Why aren't they listening to the concerns of their customers?
The answer might surprise you a bit! And the answer is "You are not their customer". The sellers are the customers who pay the money to place ads. That is the reason we can notice those paying customers are scammers. And Facebook is not listening to the complaints of their members for much the same reason as the owner of an industrial chicken farm might not listen to the complaints of the chickens in the farm.
What does Facebook do when you report a seller's product or service?
When you report a seller for infringement, scamming, and fraudulent activities, you will notice:
Facebook marketplace will not jump to any conclusions without examining the situation.
You will be required to provide solid and analytical reasons for your report (such as delivering fake products, providing misleading services, using fake accounts, or taking advanced money without delivering the product, etc.)
If you succeed in providing accurate and authentic details, the seller's account will be blocked, and he/she will not be able to use Facebook Marketplace again.
And Facebook will send you some rules and tips for avoiding this kind of experience again.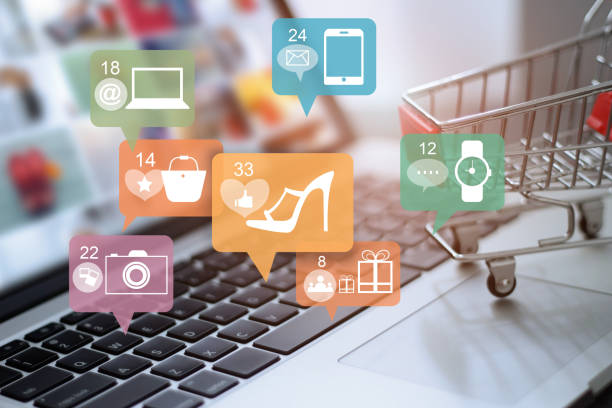 When does Facebook take immediate action against a seller?
Facebook will take immediate action against a seller if he/she is:
Violating Facebook's Community Standards.
Promoting or selling alcohol, weapons, drugs, tobacco products, and adult products (such as adult toys, pornography, nudity, child nudity, human body parts or fluids etc.)
Selling digital content or devices in an unauthorized manner.
Suggesting preference for or against the people because of their race, ethnicity, color, national citizenship, age, origin, religion, sex, gender identity, marital status, sexual orientation, family status, disability, or medical or genetic condition.
Selling fake documents, financial instruments, currency, and virtual currency.
Facilitating Online gambling such as betting, gaming, raffles, lotteries, fantasy sports, casinos, bingo, poker, and sweepstakes.
Selling hazardous materials, substances, and ingestible supplements.
Providing job opportunities that are deceptive, misleading, fraudulent or have an unclear business model.
Selling of animals or animal parts in ecological conservation areas.
Offering misleading, hateful, or violent products and offers.
Selling of items or services that have been stolen.
Selling downloadable digital subscriptions, digital content, or digital accounts.
Violating third party rights
Selling cosmetics, not in their original packaging.
Don't be fooled: Our suggestions
What Happens When You Report a Seller on Facebook Marketplace? This question will be clear to you now.
So, let's move towards some tips. We will cite the obvious signs to us, one or a combination of which makes it clear that you are facing an unscrupulous counterparty.
There is no contact number and address of the seller, and it is proposed to maintain contact only by electronic means of communication: email, personal correspondence, instant messages.
The seller's name is clearly fictitious or missing.
The price of the product is cheaper compared to similar offers from other sellers. It happens most of the time when you buy smartphones, shoes, clothes, cosmetics. In such cases, the products will still be sent to you, but it will turn out to be a cheap copy of the chosen brand model.
The ad is written carelessly. There are multiple grammatical errors and transliteration, there are no product photos because they are not real.
The seller is willing to send cash on delivery but requires a small upfront payment as insurance to offset your shipping costs and ensure that you pick up the item when it arrives in your city.
The seller offers you copies of his documents (driving license, passport, reader's, student's, TIN) as confirmation of his identity. In fact, such copies are most likely fake and do not guarantee anything.
Payment for goods is accepted only to an account in an anonymous electronic payment system.
Payment is accepted on a card issued with a surname that does not match the seller's name.
We want our readers to be safe from such kinds of scams. So, follow the instructions and share your experience in the comment box!
Also Read:
How To See Someone's Likes on Instagram Without Following Them
Best Hashtags For TikTok To Get Likes
How To See Your Likes On Instagram