It is very easy to like a photo on Instagram. But it seems that it is lost forever once you click a like button on any video or photo. The good news is that Instagram is providing the same feature for its users. There is a hidden place in the app where you can search for them.
Facebook has your activity log. On Twitter, you have a Likes tab for all of your favorite/preferred tweets. Pinterest also has a Likes tab for all of your favorite contacts. On Tumblr, you can access your favorites by clicking on the account icon in the dashboard. But what about Instagram? Does it provide this option? If yes, then how to see your likes on Instagram?
Below we will discuss how to see your likes on Instagram, but let's first discuss why is it important to see your likes on Instagram?
Why is it important to see your likes on Instagram?
The ability to see posts you've previously liked is a very handy feature created on Instagram. Because of it, you will not lose important messages, postponed for later; your favorite photos and profiles; will be able to follow the update of comments to the post that excites you.
Moreover, liking photos and videos to your collection can be a handy way to keep track of gift ideas, inspirational quotes, travel spots, and workout tips.
The liked posts can also be a great way to sort through photos or videos posted by friends and family. In the same place, you can not lose ideas for video content and stylish feed. So, this is an excellent opportunity to celebrate things that have unique value and give you new knowledge.
How To See Your Likes On Instagram – A Step by Step Guide
Thanks to this feature, you can come back to the posts over and over again. Therefore, we advise you to read a step-by-step guide on How To See Your Likes On Instagram:
Open the Instagram app and tap on the three-line sign on the top right corner of your profile.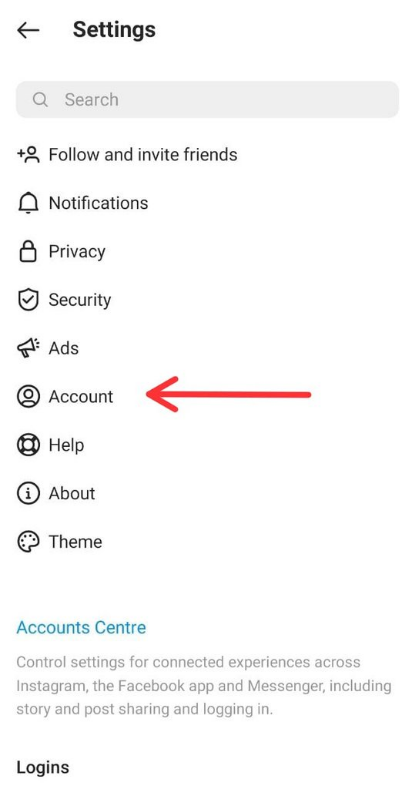 Choose "Post You have Liked".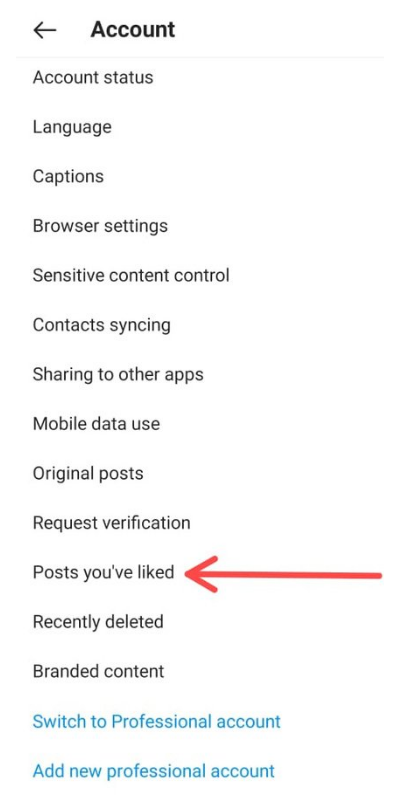 Now, you can see your likes on Instagram.
Important: For those who use the English-language version of Instagram, the scheme of action will be similar. The main thing is to know how each option is translated.
FAQs
Can I see the posts that I have commented?
Keep in mind that if you left a comment on a photo or video but forgot to like it, they will not appear in the Liked Posts tab on Instagram. Therefore, be careful and make sure that you hit the heart button (unless, of course, you want to be able to revisit this post in the future).
How To See Someone Else's Likes On Instagram?
More recently, you could easily see what your followers like. To do this, you had to click on the "Heart" icon in the lower menu bar. This tab had two options at the top of the screen: "You" and "Subscription". The Subscriptions tab displayed posts liked by the people you followed.
However, Instagram tech support decided to remove this tab, explaining that only a few users knew about its existence. Consequently, this option was hardly used, and Instagram considered it unnecessary. If you want more detail, read our article: How To See Someone Else's Likes On Instagram?
Can I see the post that a page owner removed?
If a person has liked, but the page owner has deleted the post or closed the account, the post will automatically disappear from your like section.
How many liked posts can I see at a time?
According to Instagram rules, you will not be able to see more than 300 recent posts (including both photos and videos) that you liked. Moreover, these posts are only shown if you liked them using your Instagram mobile app or online.
Can other people see my likes on Instagram?
It is important to note that no one can see what you have liked on Instagram, and your collection of liked videos and photos is only visible to you.
Read This: Reporting a seller on a facebook marketplace
Also Read:
How Long Does It Take to Learn Forex Trading?
Source-To-Pay Vs Procure To-Pay: A Comparative Analysis
The Best Out Of State Moving Companies Near Me
Netflix Errors And How To Fix Them Immediately